Hey Content Masters👋,
You know we love you and today, we want to love you more. Over the past few months we have been building an app to help us network at masterminds, conferences, meetups basically IRL like a PRO. And today, you can too! It's called SelfTact.com | Smart Selfies for Networking.
Here's how it works. 👇
First, meet a new lead or customer (a human being even a puppy works haha)…take a selfie using the app and have them enter their name, phone number and email.
Second, SelfTact will message them with your name, phone number, selfie picture, booking link to calendly, link to linked in profile and more plus drop a pin on the map built inside the app so you can see where you met your new customer or lead.
Third, close the deal and if you forget, the app will remind you in 5 days to follow up! SNAP. CLOSE. CONNECT.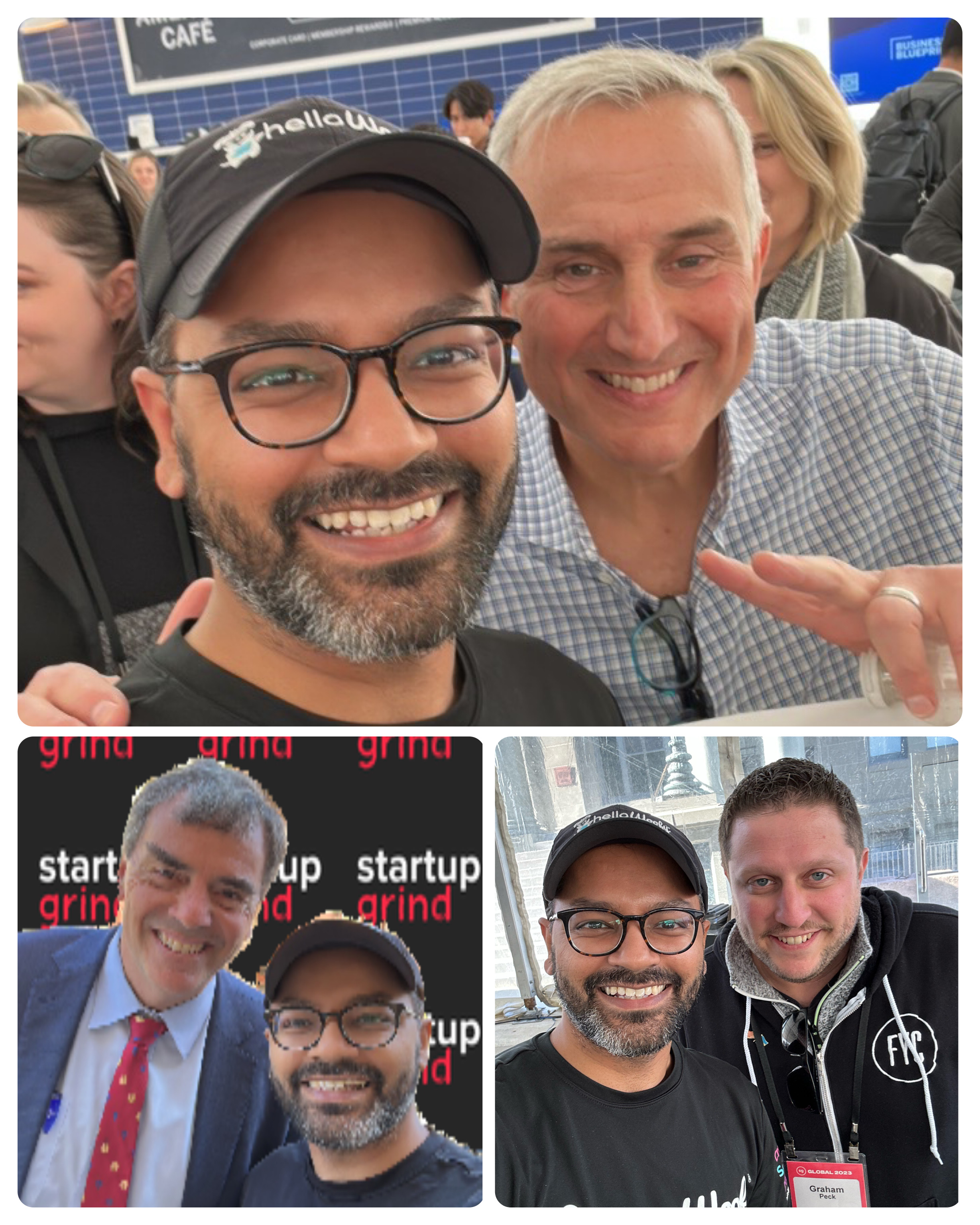 It gets better. In a few days, SelfTact members will be able to take group selfies and mass email, mass text message in under a second. With upcoming background removals you can also take branded selfies (see example above) for events that you participate at or host yourself. Smart Selfies for Networking.